Electrify the future
Nexans Netherlands is part of Nexans, a global player in energy transition with around 25,000 people in 38 countries.
Electrification is in our DNA. It is at the heart of our existence. It's the reason why we give the best of ourselves to build a better future for the world.
The Group is leading the charge to the new world of electrification: safer, sustainable, renewable, decarbonized and accessible to everyone.
Read more about our international presence at our global website.
In The Netherlands
Nexans Nederland is specialized in the supply of power cables. This includes low voltage cables for housing and utilities as well as medium and high voltage cables for industry, infrastructure, utilities and offshore.
Nexans is committed to innovation, service and sustainability.
We develop products that are easy to use, safer, or contribute to sustainability and the energy transition.
Tools & Services
Nexans is also providing an extensive range of tools and services, such as intelligent solutions for cable calculations and inventory management. But smart reels and recycling of cables & cable reels are part of our services too.
EASYCALC™

EASYCALC™ is a reliable cable section calculation program. It is a free-of-charge tool designed for the professional: electricians, installers, engineers, etc. with which you easily calculate the section of a cable length.

More about EASYCALC™

Connected Drums

Connected Drums leverages IoT technologies to provide round-the-clock drum tracking including theft detection, shipment follow up and notifications update during your drums cycles.

Learn more
Data quality & regulations
Thanks to our industrial presence in the Benelux, we can quickly comply with all local laws and regulations. As a global player, it is our responsibility to participate in various NEN committees, in order to guarantee a safe electricity supply for now and the future.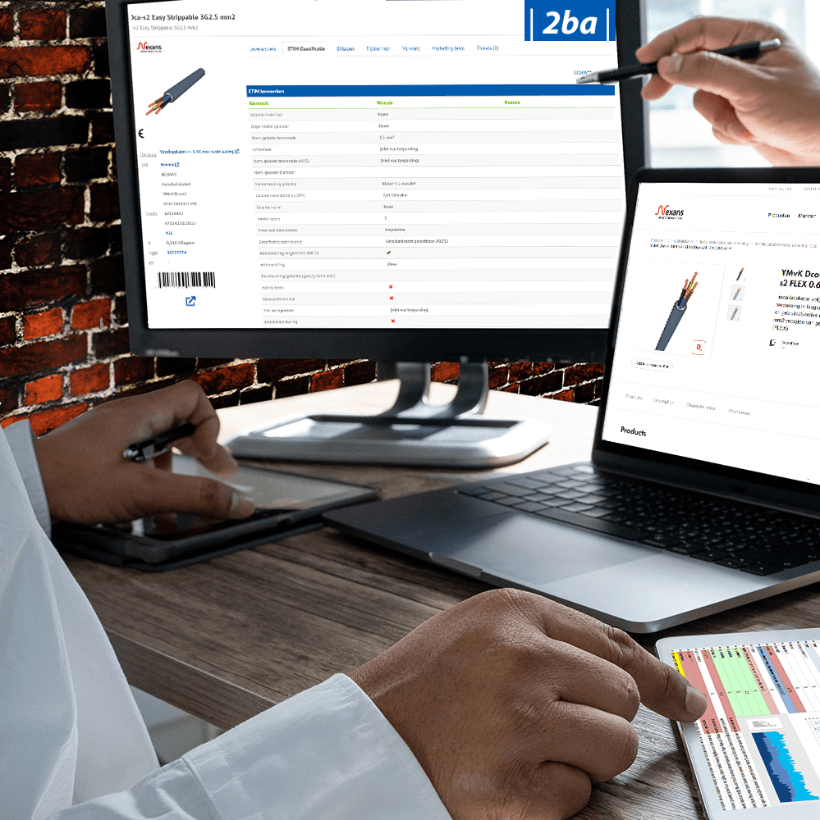 2ba en ETIM
Data quality is a very important thing nowadays. On this website you can find up-to-date information about all our products. We also publish our product data on the website 2ba.nl.
2ba
2ba is a neutral data pool for the electronic exchange of product data between suppliers and customers based on international ETIM standards. See also 2ba.nl.
ETIM
ETIM stands for European Technical Information Model. The ETIM classification is an international standard for an uniform classification of (technical) products in various classes, with all kinds of associated product features. This makes it possible to load our product data into your system. More about ETIM on the website of the Dutch Ketenstandaard.
Distributors
We supply our products via all well-known electrical wholesalers. For an up-to-date version of all our distributors, please download our Nexans app, or consult our most recent price list.
Are you a distributor, read what Nexans can do for you:
Nexans Nederland is located in Schiedam where a team of cable specialists are waiting to advise you.
Our websites
Select your country to find our products and solutions