ALSECURE YMz1K Cca 0.6/1kV 4G1.5 mm2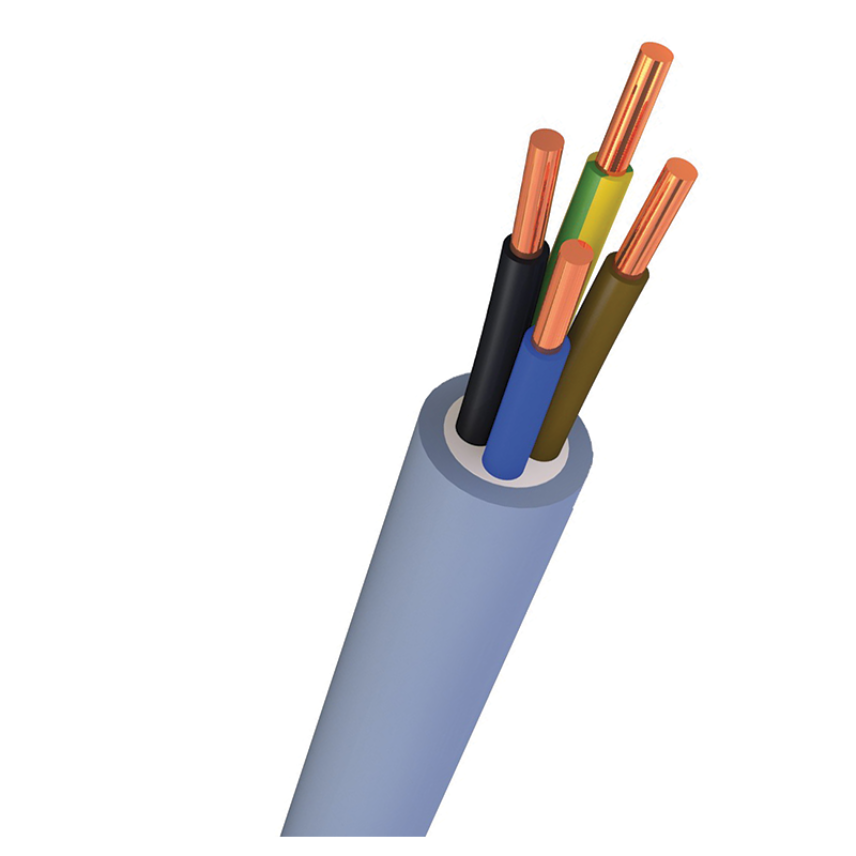 ALSECURE YMz1K Cca 0.6/1kV 4G1.5 mm2
Read more
Nexans ref. : 10515538
EAN13 : 5413404299256
Description
Description
Standards
International

HD 604 S1 part 5/sect. C
Applications
ALSECURE® YMz1K Cca is a halogen free low smoke power cable for general use in construction works subject to performance requirements on reaction to fire.
ALSECURE® YMz1K Cca is suitable for application in low voltage installations up to 0.6/1 kV, according to NEN 1010. It meets the requirements according to fire classification Cca-s1,d1,a1 for buildings and civil engineering works with a high fire hazard level (NEN 8012).
Available from 35 mm2: ALSECURE® YMz1K Cca FLEX, provided with conductors with increased bendability.
Design
Conductor
Sections till 10 mm2: Bare copper, solid , class 1
Sections from 10 mm2: Bare copper, stranded, class 2
Insulation: XLPE
Inner covering: Halogen free compound
Outer sheath: Halogen free compound
Colour: grey
UV resistance: Yes
Characteristics
Characteristics
Construction characteristics
Construction characteristics
XLPE (Cross-linked Polyethylene)
Brown, black, grey, green / yellow
With smaller neutral conductor
Dimensional characteristics
Dimensional characteristics
Average insulation thickness
Nominal outer sheath thickness
Electrical characteristics
Electrical characteristics
Permissible current rating in open air
Mechanical characteristics
Mechanical characteristics
Mechanical resistance to impacts
Usage characteristics
Usage characteristics
Bending factor when laying
One single bending at each end minimum
Minimum installation temperature
Operating temperature, range
Max. conductor temperature in service
EN 50289-4-17 method A, for 720h
Resources
Resources
Selling & delivery Information
Marking
ALSECURE® YMz1K Cca n (x or G) s mm²
NEXANS BENELUX
KEMA KEUR
Meter Marking

Core identification
1 core: neutral
2 cores: brown - light blue
3G cores: green/yellow - light blue - brown
3x cores: black -grey- brown
4 cores: green/yellow - brown-black-grey
5 cores: green/yellow - light blue - brown - black - grey
Declaration of Performance
Declaration of Performance n� : 1000349-BEBU
Certification Date : 1/30/17
AVCP (Assessment and Verification of Constancy of Performance) : System 1+
Notified body : NB 2658
Declared performance : Cca-s1,d1,a1