LANmark Secure Lock RJ45 Port Blockers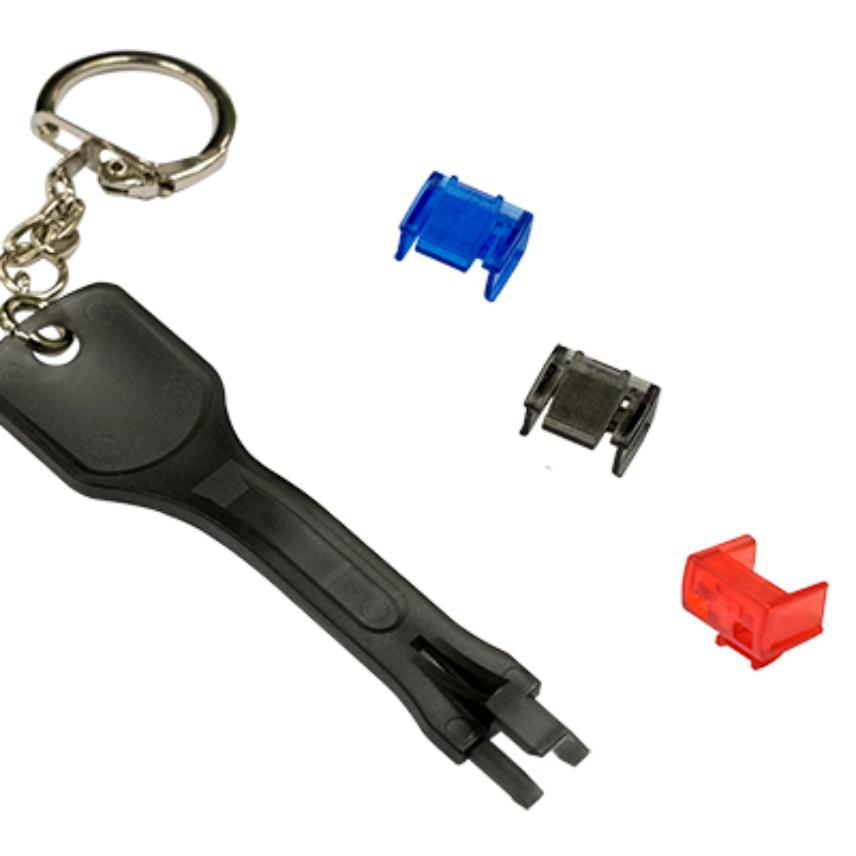 Compatible with standard RJ45 Jacks.
Dedicated key for removal
Available in Red, Blue and Black colours.
Meer
Nexans ref. N110.SRJPBB
Verpakking:

Bag (100Kit)

Kleur:

Blauw
Beschrijving
Beschrijving
Normen
Internationale normen

ISO/IEC 11801
An effective way to secure the network infrastructure by blocking out unused or unauthorized RJ45 Jacks.
Port Blockers protect the hardware from dust and entry of harmful foreign objects.
Port Blocker helps in securing connections in public areas and shared spaces.
Provides security by ensuring no unauthorized connections are made
To be used in data centres, financial services, health care, and other mission-critical networks.
Installation is easy, and removal will not interfere with the jack contacts or lead to the degradation of network performance.
Packaging info: One bag of LANmark Secure Lock RJ45 Port Blockers contains 100pcs of Port Blockers
The plastic material is UL 94V-2
Note: This product range is sold worldwide except North America.
Karakteristieken
Karakteristieken
Gebruik
Gebruik
Kabelbuitentemperatuur na montage (vast), bereik
Bijkomende informatie
Bijkomende informatie
Onze websites
Kies het land voor lokale producten en oplossingen